Pandanet Go European Team Championship
The 7th Pandanet Go European Team Championship is starting 20th September 2016, with 36 teams and 4 leagues. This tournament continues the tradition as an EGF-tournament where national teams play in a league system on the Pandanet-IGS server in the room EuropeanTeamChamp. The teams consist of up to 12 players, out of which four are selected to play in each round.
11 Oct 16 09:30:08
More photos from the finals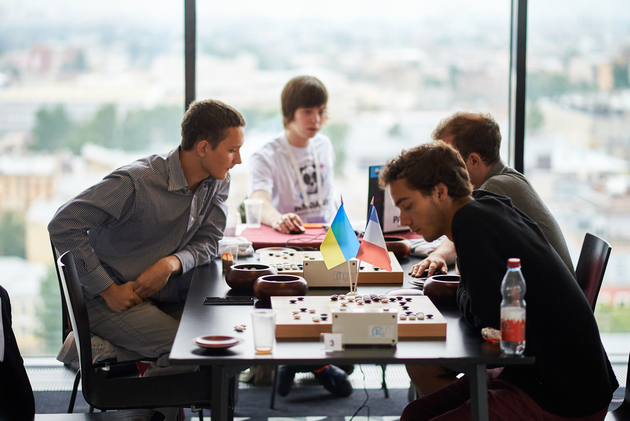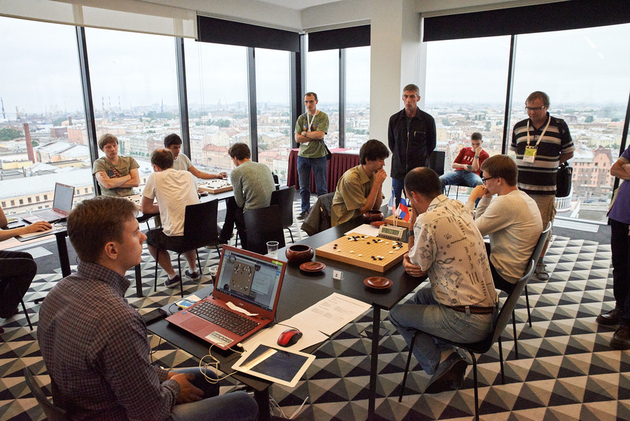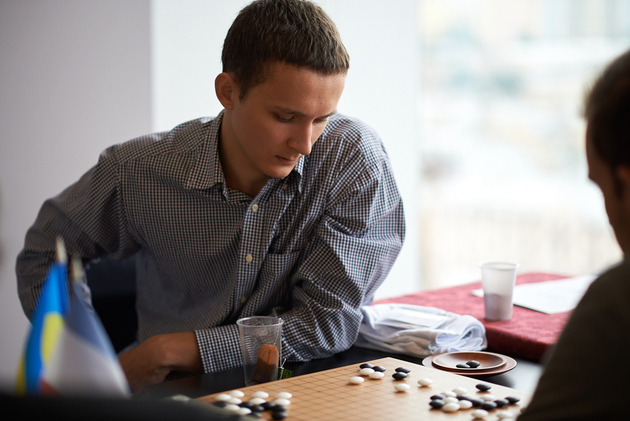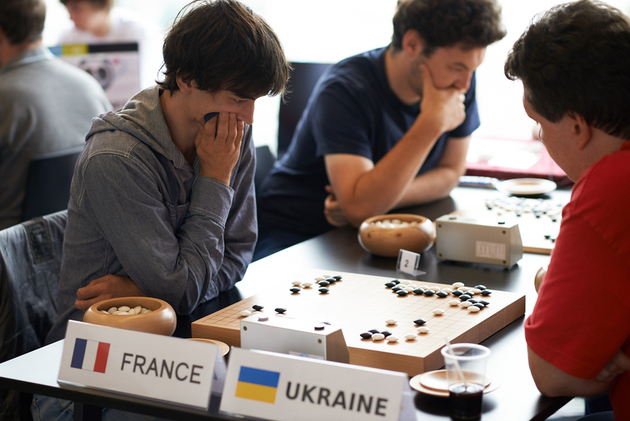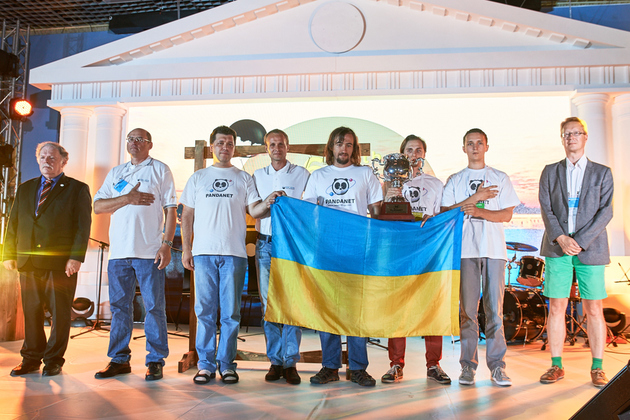 13 Sep 16 11:18:53
7th Pandanet Go European Team Championship Starts 20th September
The new Pandanet Go European Team Championship season is here! For the season 2016/2017 we have all in all 36 countries – 10 in A, 12 in B, 7 in C and 7 in D.
League A goes normally along the rules. The top four countries will settle the score in the Finals in Cappadocia, Turkey, in July 2017.
League B will be reduced after this season from 12 to 10 teams. This means that temporary rules are set: two last teams will drop out to League C directly and the third last will play a relegation match against the winner of League C.
League C is now split to upper League C and lower League D. Both leagues have now 7 countries and in the next season they will grow to 8 countries. The winner of the League C will play a relegation match for the place in League B. The last team will drop out directly to League D and the second last will play a relegation match with the League D winner.
Enjoy the hard-fought matches and join us at Pandanet-IGS, starting 20th September!
23 Aug 16 15:16:07
7th Pandanet Go European Team Championship Warm-up
The 7th Pandanet Go European Team Championship will start soon. We expect to have now 36 teams, League A with 10 teams, League B with 12 teams and Leagues C and D with 7 teams each.
League A
Ukraine, Russia, France, Romania, Czechia, Germany, Serbia, Finland, Israel and Hungary
League B
Sweden, Netherlands, Poland, Slovakia, United Kingdom, Austria, Italy, Belgium, Turkey, Denmark, Croatia and Switzerland
League C
Spain, Norway, Lithuania, Bulgaria, Slovenia, South Africa and Iceland
League D
Ireland, Portugal, Greece, Cyprus, Kazakhstan, Belarus and Georgia
It is tough that the League C was unpreceded split in two but it is nice to see the Pandanet Go European Team Championship grow and new countries come in. Welcome Belarus and Georgia!
All teams are expected to send in their team lineup by September 10th 2016. The schedule and the pairings for the season will be published around September 15th and the first round with League B games starts on Tuesday, September 20th. League A start September 27th while League C and League D games will start October 4th.
24 Jul 16 01:18:39
Ukraine wins 6th Pandanet Go European Team Championship
Ukrainian team won the exciting last round match against Russia 3-1 and with the score 2 wins, 1 draw, Ukraine is the new European Team Champion. Russia was the second with two wins and one loss, France was the third and Romania the fourth.
See the full results in Finals 2016 page.
21 Jul 16 00:50:06
Team Championship Finals in St. Petersburg
The four top countries in the 6th Pandanet Go European Team Championship 2015-2016 are Russia, Ukraine, Romania and France. Now the final showdown starts, with the decisive 3 rounds to be played in St. Petersburg on 22nd and 23rd July 2016.
The provisional line-ups for the teams
Russia: Ilya Shikshin, Alexandr Dinerchteyn, Dmitrij Surin, Timur Sankin, Grigorij Fionin, Alexey Lazarev
Ukraine: Artem Kachanovskyi, Andrii Kravets, Bohdan Zhurakovskyi, Dmytro Bogatskyi, Volodymyr Kokozei
Romania: Catalin Taranu, Cristian Pop, Cornel Burzo, Mihai Serban, Sorin Sora
France: Thomas Debarre, Benjamin Dréan-Guénaïzia, Tanguy Le Calvé, Rémi Campagnie, Benjamin Papazoglou, Antoine Fenech, Jérôme Salignon
If you look on the players of the teams it is easy to see that very interesting games will come up just at the beginning of this year's European Go Congress in Russia.
Check the schedule, pairings and the results on the Finals 2016 and follow the top boards live on IGS Pandanet.