Brazil and Chile will play for the PGLATC at the 4th Latin American Go Congress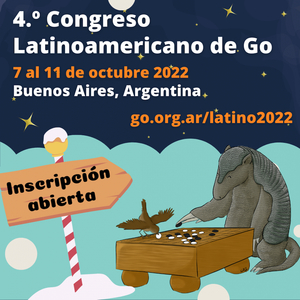 The 4th Quzhou Lanke Latin American Go Congress in Buenos Aires, Argentina will be the host of the final match of the 6th Pandanet Go Latin American Team Championship between Brazil and Chile. After two years of online finals, on this 2022 the over the board final is back.
These two countries finished at the top of League A table earning the right to participate in this final match. The three players from each country who will be playing the final are:
Brazil
Amir Fragman 5d
Felipe Herman van Riemsdijk 2d
Helcio Alexandre Pacheco 1d
Chile
Ignacio Iglesis 2d
Matias Navarro 1k
Thierry Patri 5k
The final match will take place on October 7th and a live broadcast of the game will be transmitted. Further details will be revealed later on.