Welcome to Pandanet!
Welcome to the Pandanet Internet Go Server, a great place for playing, watching,
studying, and enjoying the game of Go on the internet. At any time, day or night, you can find hundreds of other players from all over the world
and of all
playing levels, from beginners to professionals. Whatever your ability,
you can find opponents of similar skill to play with.
Championship matches for top professional events, including the Meijin, Honinbo, Kisei, Judan and Tengen titles, and the Professional Pair Go
Championship are
broadcasted live, along with great international tournaments like the
Pandanet Go European Team Championship, all for free.
Games schedule on Pandanet
The 43rd Kisei Title Match
Iyama Yuta Kisei vs. Yamashita Keigo 9p.
Game1 Jan 10-11, Game2 Jan 21-22, Game3 Feb 2-3, Game4 Feb 13-14, Game5 Feb 27-28, Game6 Mar 7-8, Game7 Mar 14-15
The latest Live Broadcast information is here: Kansai Kiin
How do I watch professional live games?
Search for the game you want to watch. Usually at the top of the list. If you can't find it, look for games with many observers.
Open the game like a any other game.
08 Feb 19 12:40:59
Professional Pair Go Championship 2019

16 pairs of male and female professional Go players who represent the Japanese Go world will play tournament games, and in the 4th round, the winning pair will be decided. Games from the 1st round to the semifinal round will be played at the Nihon Ki-in on February 9, and the final game will be played at the Nihon Ki-in on March 3.
30 Nov 18 13:11:16
The 29th International Amateur Pair Go Championship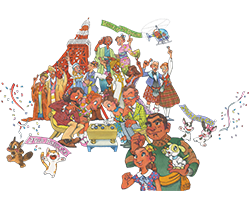 Tournament Outline
Name: The 29th International Amateur Pair Go Championship
Date: December 1 (Sat) – 2 (Sun), 2018
Venue: Hotel Metropolitn Edmont (3-10-8 Iidabashi, Chiyodaku-ku, Tokyo)
Organizer: Japan Pair Go Association / The International Amateur Pair Go Championship Executive Committee
13 Sep 18 08:33:17
62nd European Go Congress report by Cornel Burzo

This year's European Go Congress was held in Pisa, Italy and it broke a record in number of participants as there were almost 1.500 players who took part in the events organized during july 27th and august 12th at Congress Palace.
20 Jul 18 05:21:18

Tournament Outline
Date : August 20th (Mon), 21st (Tue), 2018
Venue : Cerulean Tower Tokyu Hotel (26-1 Sakura-gaoka-cho, Shibuya-ku, Tokyo)
Organizer : Japan Pair Go Association / World Pair Go Association / Pair Go World Championship 2018 Executive Committee
02 Aug 18 10:36:47
European Go Championships
Pandanet is broadcasting two games per day from the European Go Congress in Pisa, Italy, July 31 – August 12. The games are starting at 10am CET. Welcome to watch!