Welcome to Pandanet!
Welcome to the Pandanet Internet Go Server, a great place for playing, watching,
studying, and enjoying the game of Go on the internet. At any time, day or night, you can find hundreds of other players from all over the world
and of all
playing levels, from beginners to professionals. Whatever your ability,
you can find opponents of similar skill to play with.
Championship matches for top professional events, including the Meijin, Honinbo, Kisei, Judan and Tengen titles, and the Professional Pair Go
Championship are
broadcasted live, along with great international tournaments like the
Pandanet Go European Team Championship, all for free.
How do I watch professional live games?
Search for the game you want to watch. Usually at the top of the list. If you can't find it, look for games with many observers.
Open the game like a any other game.
08 Nov 22 14:38:18
New Cooperation with AI Sensei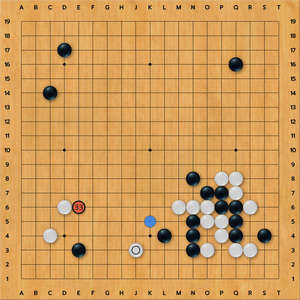 We will soon be starting a new cooperation with AI Sensei. AI Sensei is a website that offers online AI reviews of Go Games. Through this new cooperation Pandanet users will be able to upload their games directly to AI Sensei after finishing. Additionally, Pandanet users will be able log in and create an account with AI Sensei directly with their Pandanet account. The post-game upload process will be very simple, with an "Analyze with AI" button appearing inside the GoPanda2 software right after the game is complete.
We will be rolling out this new feature to all GoPanda2 users over the course of the next few weeks. The service is fully optional and will always be free in the base version.
20 May 22 11:02:27
Server running again
We now restored the server without changing user passwords as there was no evidence that the server attacker compromised any other information. If you are concerned, please change your password yourself.
Sorry for your inconveniences!
26 Jan 22 09:17:42
Registration Mails Work Again Now!
Unfortunately, due to a problem with our mail server hosting, pandanet-igs.com didn't send any registration mails.
We're glad to inform you that everything is working again now. If you still have problems receiving registration mails, please check your spam folder. If there are further problems, you can write to support@pandanet-igs.com
We're very sorry about the inconveniences!
30 Jun 21 11:01:08
Gunbu no Pair Go (群舞のペア碁)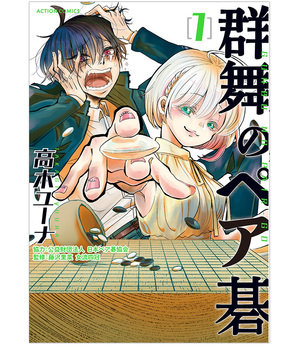 Volume One of a Pair Go comic strip, "Gunbu no Pair Go," which has been serialized in the monthly magazine "Action", has been published.
The Japan Pair Go Association has extended cooperation and professional player Fujisawa Rina has acted as editorial supervisor.
There are plans to translate and publish the comic book in English (and other languages).
The first instalment (in Japanese) can now be viewed free of charge!
Image Copyright© Takagi Yuuna / Futabasha
04 Dec 20 09:59:21
Pair Go Young Stars and IAPGC - this week-end!
On the 5th/6th December, there will be a professional Pair Go tournament held in Tokyo. You can watch it live (in Japanese) on YouTube .
This year's International Amateur Pair Go Championship will also take place at the same time. Unfortunately, due to the Corona pandemic, only pairs from Japan will be participating this time.
We will still broadcast many interesting games on Pandanet, so take a look if you're interested!
More information is available at the IAPGC tournament website.