Brazil wins the 4th Pandanet Go Latin American Team Championship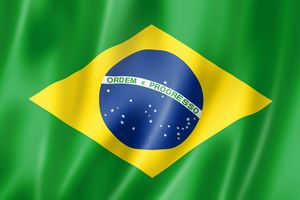 On a hard fought match, Brazil overcame Argentina to become the champion of the 4th PGLATC.
Of the three games played, the first one to finish was third board match between Brazil's Helcio Alexander and Argentina's Luciano Salerno. While Salerno kept the lead throughout most of the game, a latter invasion proved too deep which gave the victory to Alexander.
Later on, the second board finished with a large point victory for Brazil's Wang Sen Feng over Argentina's Santiago Tabares.
At last, the first board finished with a victory of Argentina's Fernando Aguilar over Israelian-Brazilian Amir Fragman, in a game with plenty of fighting and group exchanging.
So the result is a 2-1 victory for Brazil. Congratulations!
Kifus of the games:board 1, board 2, board 3.
Check out Mateusz Surma 2p live commentary of this match on this link.