Latin America launches its own Pandanet Team Championship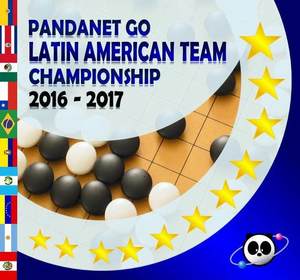 10 countries affiliated to the IberoAmerican Go Federation have gotten together to launch the Pandanet Go Latin American Team Championship, firs in its type for the Latin American region.
Argentina, Brazil, Costa Rica, Chile, Colombia, Ecuador, Guatemala, Mexico, Venezuela and Peru are the 10 teams participating in this round robin league. With over 60 players registered, teams are made up of maximum 8 players, with 3 members per team playing in each round.
The league started in late november 2016 and ends in june 2017. The top two teams at the end of the league will get to play an over the board final sponsored by Pandanet in the country that gets chosen by the Ibero American Go Federation to be the host of the Ibero American Go Championship, the biggest Go event of the Latin American region around october 2017.
"This tournament marks a milestone for Latin American Go", webmaster Leon Rios from Peru reports. "Europe and the US are making great achievements in their Go development, Latin America can not stay behind in this Go boom the western world is experiencing. Most captains and players are from a new generation of Go players eager to learn and share through this game, undoubtedly this event will be a huge success", league manager Emil García from Mexico comments.
Round 2 takes place on Sunday december 11th 19 hrs UTC-6 with a very interesting match between Fernando Aguilar 6d from Argentina facing Abraham Florencia 5d from Mexico, both former Ibero American champions.
Keep following the event's website for updates and results.