62nd European Go Congress report by Cornel Burzo

Pisa , Italy July 27th-August 12th
This year's European Go Congress was held in Pisa, Italy and it broke a record in number of participants as there were almost 1.500 players who took part in the events organized during july 27th and august 12th at Congress Palace.
https://egc2018.it/en/players.html
Besides playing lot of Go the players who visited Pisa during the congress could enjoy the sightseeing of the Leaning Tower or a good wine on the terraces of Arno river and of course the famous Italian icecream to cool down during the hot summer days.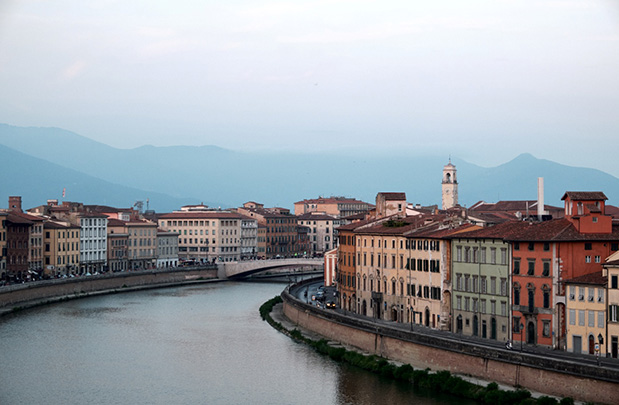 Photo by Misha Krylov.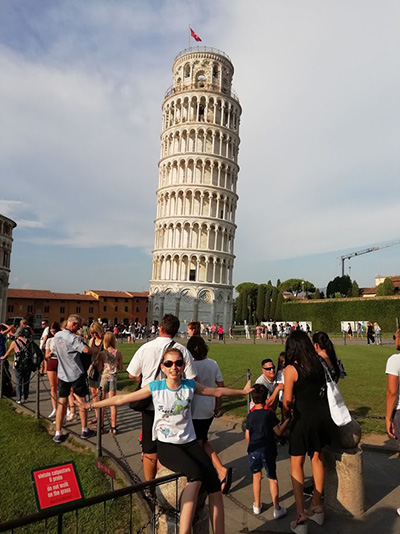 As usual just before the European Championship and Open tournaments were about to start the Pandanet European Team Finals took place on July 27th and 28th and Russia team won the title for another season.
https://pandanet-igs.com/communities/euroteamchamps/draw/81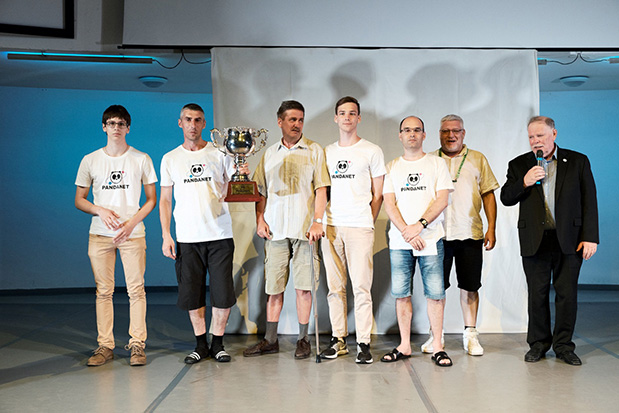 Photo by Misha Krylov.
During the 1st week of the congress top 32 european players were fighting for a new European Champion title which was won this year by Pavol Lisy 2p after playing an intense game in the finals against Ilya Shikshin 2p ( former EC ) that finished by 2.5 To check details about this tournament and replay some of the games can download the sgf from here :
https://egc2018.it/en/european_championship.html
Congratulations to the new European Champion Pavol Lisy 2p from Slovakia.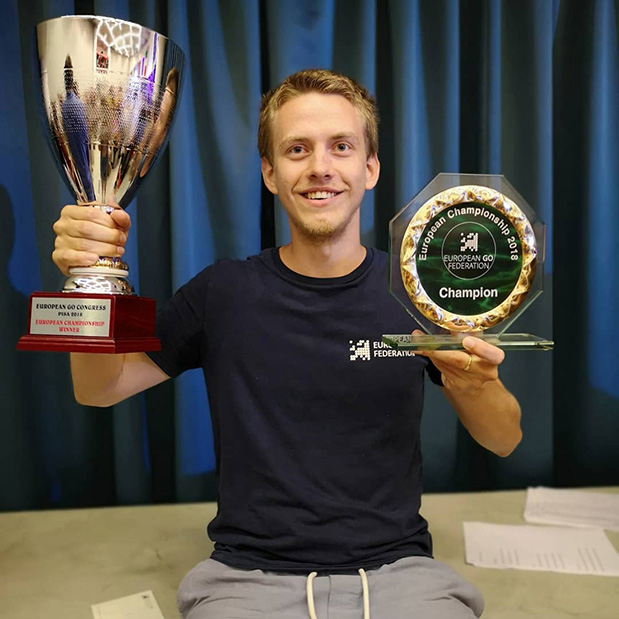 Photo by Sonka L.
Among the side tournaments played at EGC the biggest by far was the Open European Championship which was played for the period of 2 weeks and after 10 rounds Yoon Nam-gi 7d from South Korea managed to win it losing just 1 game. For final results check this link:
https://drive.google.com/file/d/1WMxarqLdjSBFkxIDAxGYPdAsGpkxkZge/view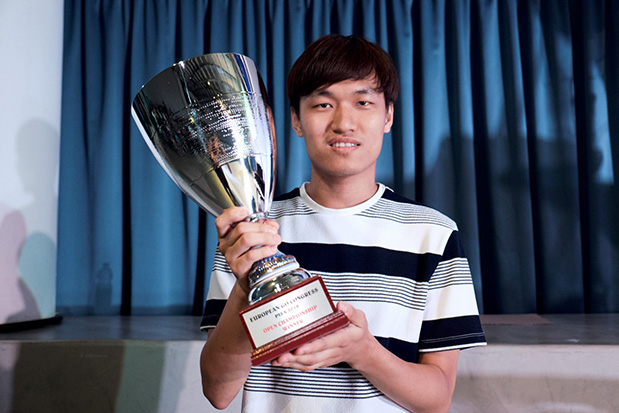 Traditionally , the weekend between the 2 weeks of the congress is the time for a 5 rounds McMahon tournament.
The weekend tournament is the second largest side event of the European Go Congress and this edition gathered over 650 players who fought for 5 prizes.
Being an international Go Congress many top asian players took part in this tournament and took the top positions, the first Europeans who managed to finish top 10 were Artem Kachanovskyi 1p, Alex Dinerstein 3p , Cornel Burzo 6d and Cristian Pop 7d.
See the final results here :
https://drive.google.com/file/d/16DnlQ5JNrUR1f9c3Gk46O4QupCrB5wTE/view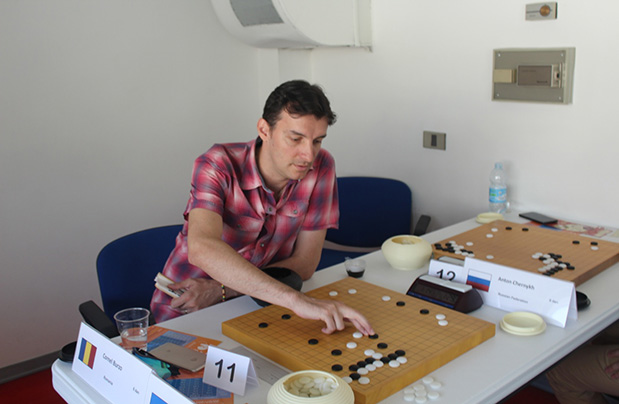 Cornel Burzo 6d at EGC.
Another great Go Congress has finished and we're looking forward to the next one which will be held in Brussels, Belgium next year.
The registration is open, see http://egc2019.eu/