EGC report by Cornel Burzo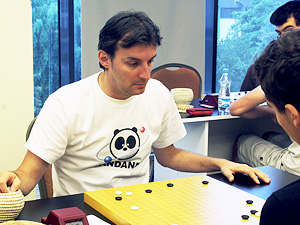 The 58th European Go Congress (EGC) was held in Sibiu, Romania from July26th till August 9th.
The location chosen for this big European Go event was Ramada 4 star Hotel in the city center of Sibiu which is one of the most touristic cities in Romania and also a cultural center being designated as European Cultural Capital in 2007. http://en.wikipedia.org/wiki/Sibiu
Almost 500 players and approx 25 professional from Japan, Korea China and Europe attended the EGC this year and made the main event a very tough competition . For a complete result list of the Open Championship see http://www.egc2014.com/rezultate/main.htm
With 6 wins and 4 losses scored in the main event I tied for 12th place which was quite a decent result regarding the strong field of the tournament won by Yulin Tong 4p of China.
There were many side events taking place in the 2 weeks at EGC and most of them were won by strong amateurs or pro players from China as well, in the rapid tournament I managed to finish 5th overall and 3rd among europeans, see final standings here : http://www.egc2014.com/rezultate/rapid.htm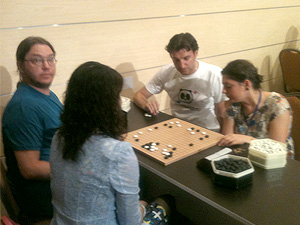 Another big side event during EGC was the Pair-Go Championship sponsored by World Pair Go Association and Japan Pair Go Association and gathered about 90 pairs who played in 2 groups, the even and handicap blocks.
I joined this event with my 1d partner Adelina Sora but we didn't qualify in top 32 knock-out after losing 2 out of 3 games in groups against strong pairs consisting of pro players but it was a great learning experience. The final results : http://www.egc2014.com/rezultate/pair.htm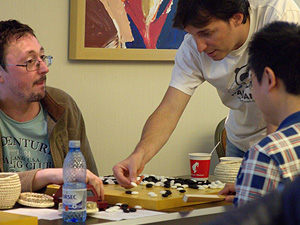 Playing EGC is not all about Go competition but also a good opportunity to make friends all over the world and have a good time in front of the goban or having a drink and a good chat to forget about the tournament pressure.
In hope for better results at EGC 2015 next year in Liberec, Cz Republic I am going to train harder replaying pro games and of course playing rated games on IGS-Pandanet.
Written by Cornel Burzo